Heatbed Control Module Part Expansion Heated Bed Upgrade With Power Supply Wires
Chenbo
SKU:
046M697C7B
Heatbed Control Module Part Expansion Heated Bed Upgrade With Power Supply Wires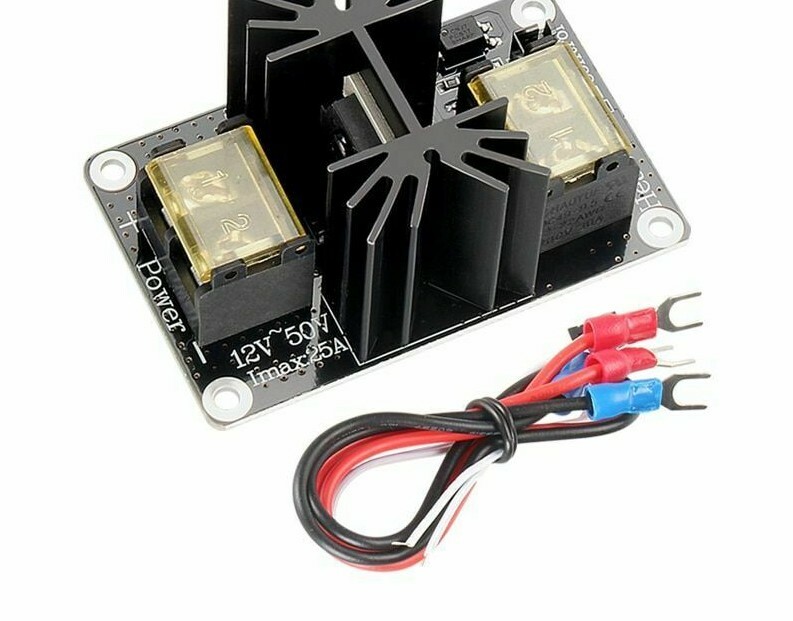 HEATBED CONTROL MODULE PART EXPANSION HEATED BED UPGRADE WITH POWER SUPPLY WIRES
Name:3D Printer High Power Hot Bed Module
Product weight: 65g
Size: 70*45*29mm /2.76* 1.77*0.87"
Max. Current: 30A Enhance heat dissipation) safe for prolonged times. ensure active cooling of the heatsink.
Apply for:Anet A8
Distance between holes: 62.8*37.8mm/2.47 *1.49"
Supply/Operating Voltage:12V-50V (12-24VDC recommended)
Size of suitable fan:30mm*30mm
Package list:
1pc High Power Module;
2pc* 30cm power supply wires(one is red and the other one is bla